I signed up to SynThesis to check how their new software compares to ArcitleForge. I already compared ArticleForge to Creaite and ArticleForge was a clear winner.
I tried to give SynThesis and ArticleForge equal chances. I set up both software with the same main keywords and sub-keywords as below:
Example of SynThesis text to compare to ArticleForge
Example of ArticleForge text to compare to Synthesis
As you see ArticleForge article created is better in comparison to SynThesis. I have done a few similar text comparisons and all were in ArticleForge favour.
What are the differences between SynThesis and ArticleForge?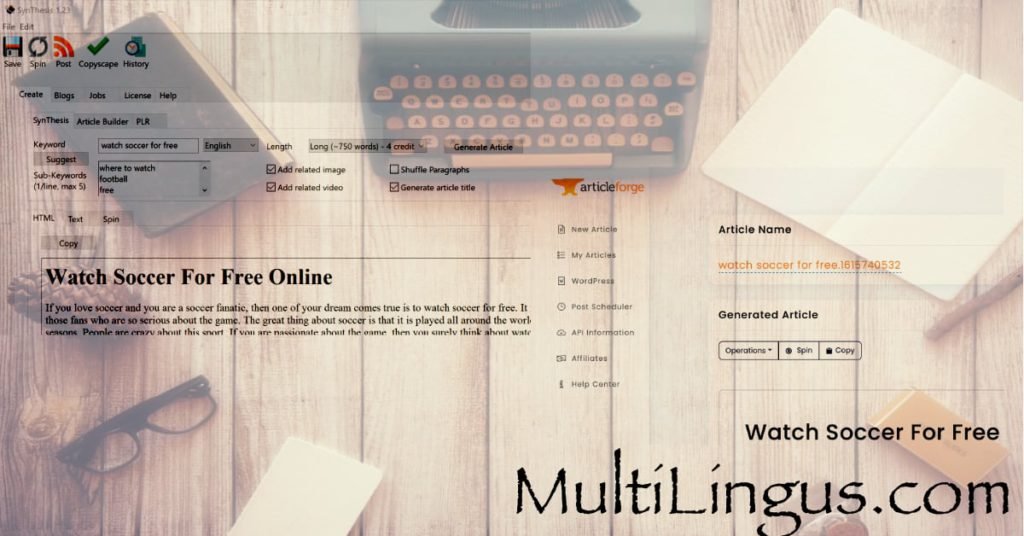 The first clear difference is that ArticleForge is cloud-based software. SynThesis is the standalone version you have to install on Windows or Apple OSX. So you can use ArticleForge on any device and have your articles kept in the cloud. The second difference is the price. You have to buy credits using Synthesis. The credits can buy you an article. I prefer the ArticleForge version with a monthly or yearly subscription and unlimited article creation.
Which article creation software is better – ArticleForge or SynThesis?
Again the clear winner in the quality of articles and even the price is ArticleForge. Please bear in mind that SynThesis is new software.