Review of ContentBurger – Content Marketing & Social Media Automation Suite
ContentBurger helps to drive traffic, generate leads and sales in every market.
ContentBurger seems to be the obvious option for online marketers and SEO professionals.
There is strong competition like ContentStudio. Can ContentBurger face the competition that's already in the marketplace?
It seems that ContentBurger will find its place in the marketplace because of its very affordable price and similar opportunities.
Let's look at the main features of ContentBurger in our review:
Integration with your favourite tools:
ContentBurger connects to some of the world's leading platforms for video, images and even robust graphic design software such as YouZign.
Publish content directly to social media:
You can share your posts on social media. When you create your posts using all the features in ContentBurger, you can also quickly and easily communicate this content across many different platforms.
Ability to save your idea for later.
Sometimes you have to work on a big post or the content you want to create, but at the moment you just can't get to it. You can save the idea in ContentBurger and return to it later.
This way you won't lose your inspiration for any of the great ideas you have for future content.
You can easily publish content to WordPress and Medium
Content Burger integrates with WordPress and Medium, so you can do everything from the composer himself. You can manage all your blogs from one place, and write directly to WordPress or Medium platform.
Recover new content.
In ContentBurger you will find tons of sources for research and inspiration for your articles. You can include any of these sources in your original content at any time.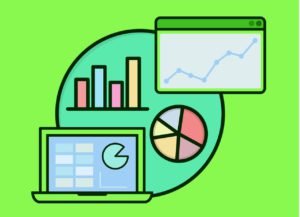 Easy-to-use Dashboard
Dashboard is very carefully designed. It is easy to use even for the most technologically demanding people.
Whatever you want to do with your content, you will know exactly where to find it in ContentBurger.